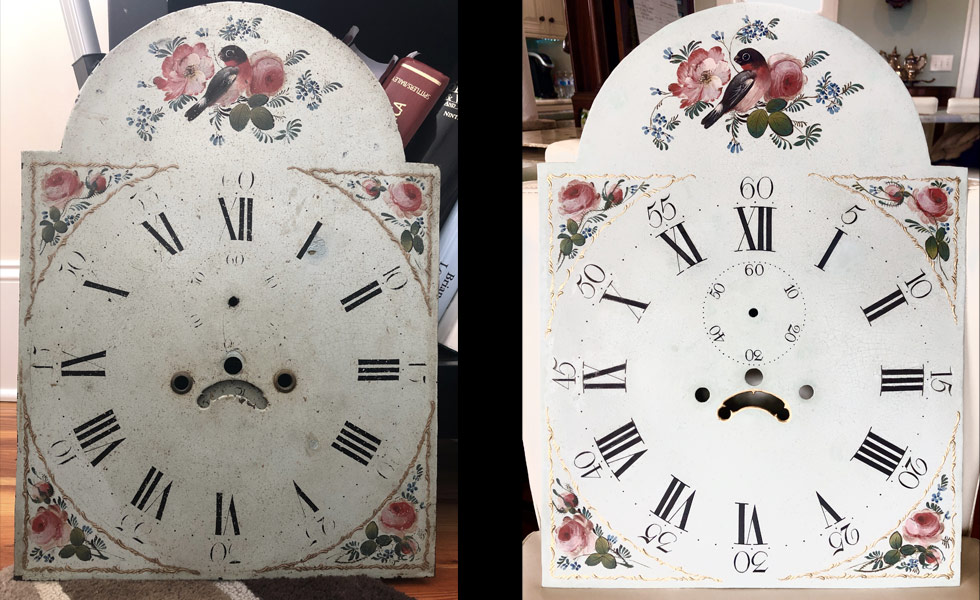 Birds Painted Dial Before and After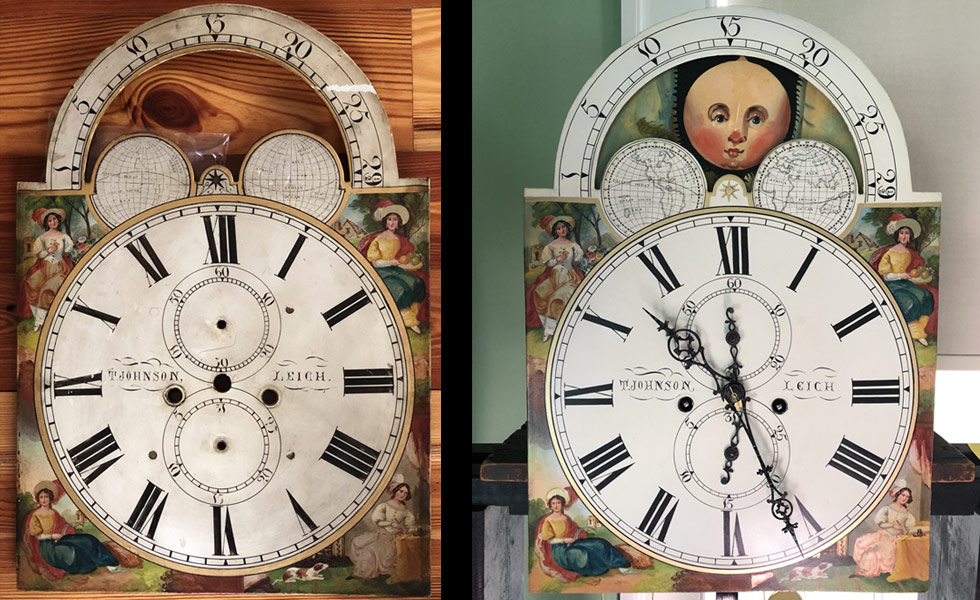 T Johnson Painted Dial Before and After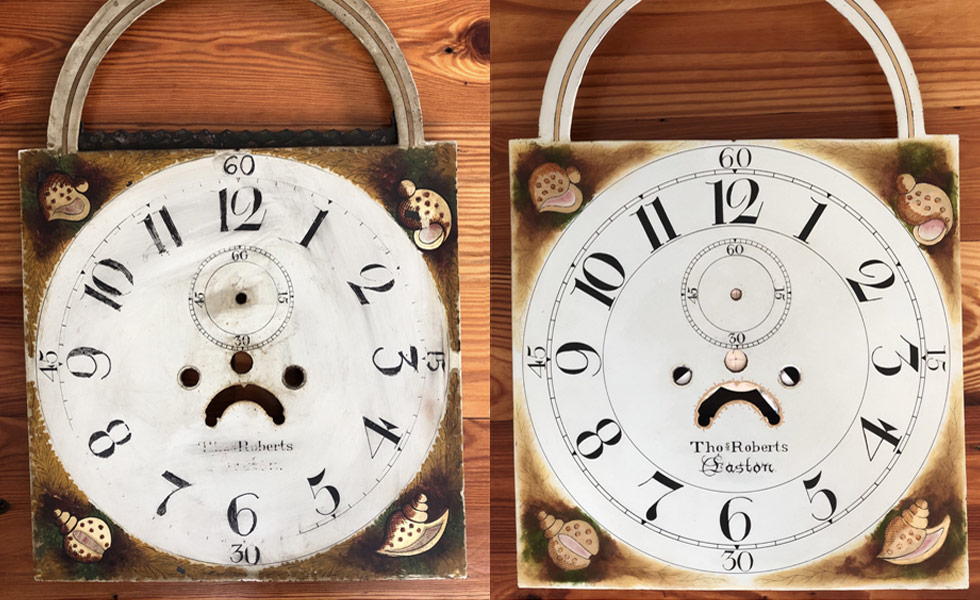 Thomas Roberts Ship Clock Painted Dial Before and After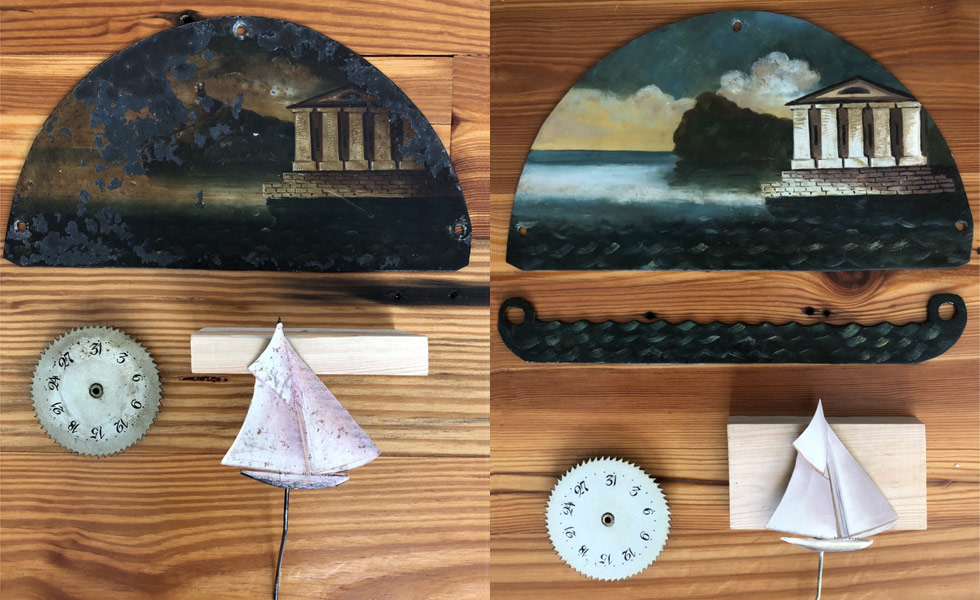 Thomas Roberts Ship Clock Painted Dial Parts Before and After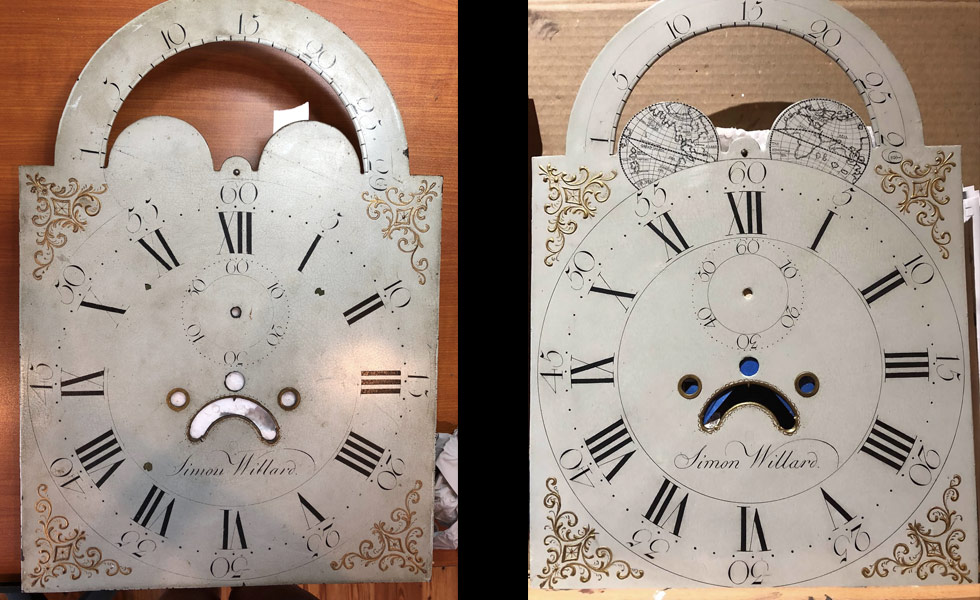 Simon Willard Painted Dial Before and After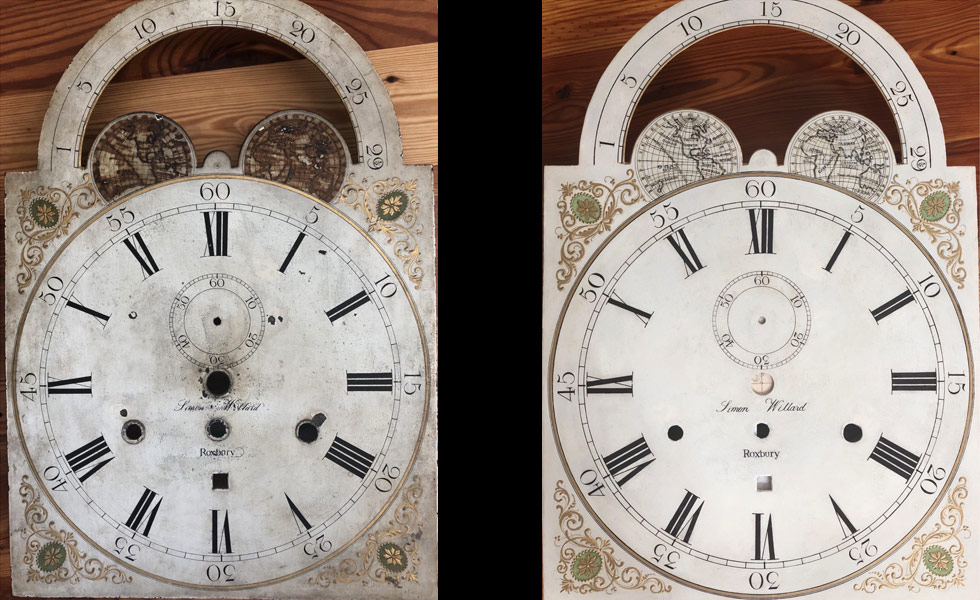 Simon Willard Roxbury Painted Dial Before and After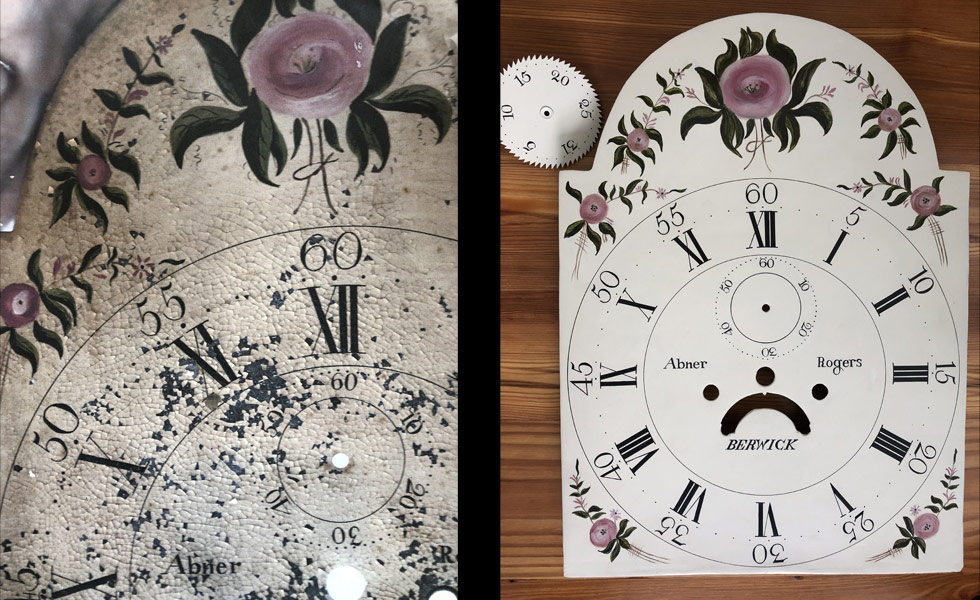 Roses Painted Dial Before and After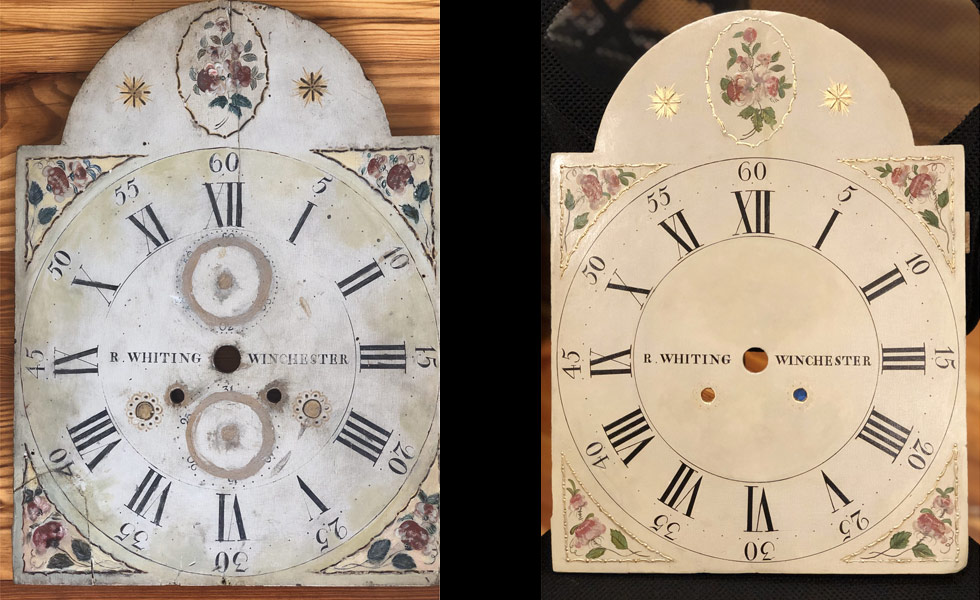 R Whiting Painted Dial Before and After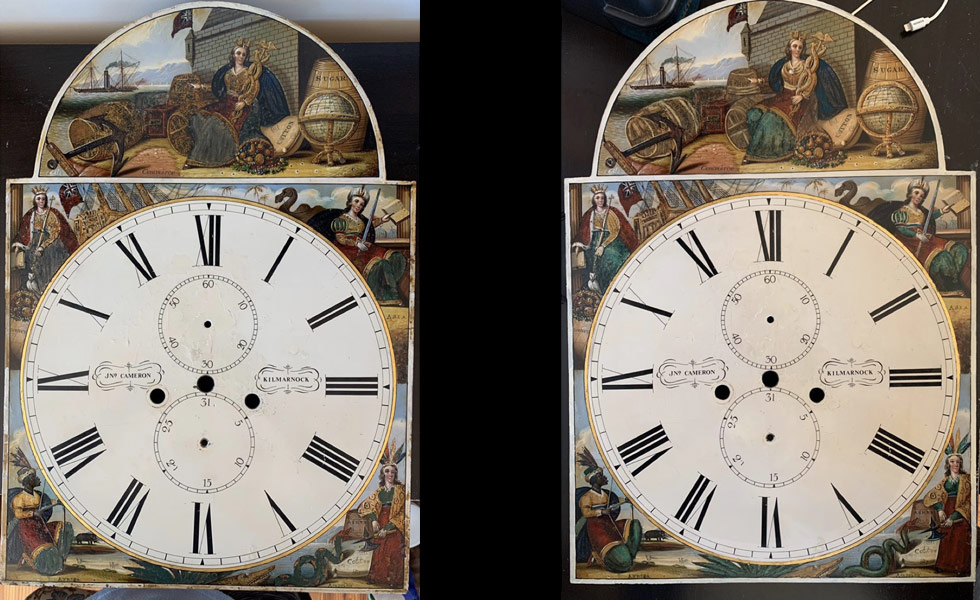 John Cameron Painted Dial Before and After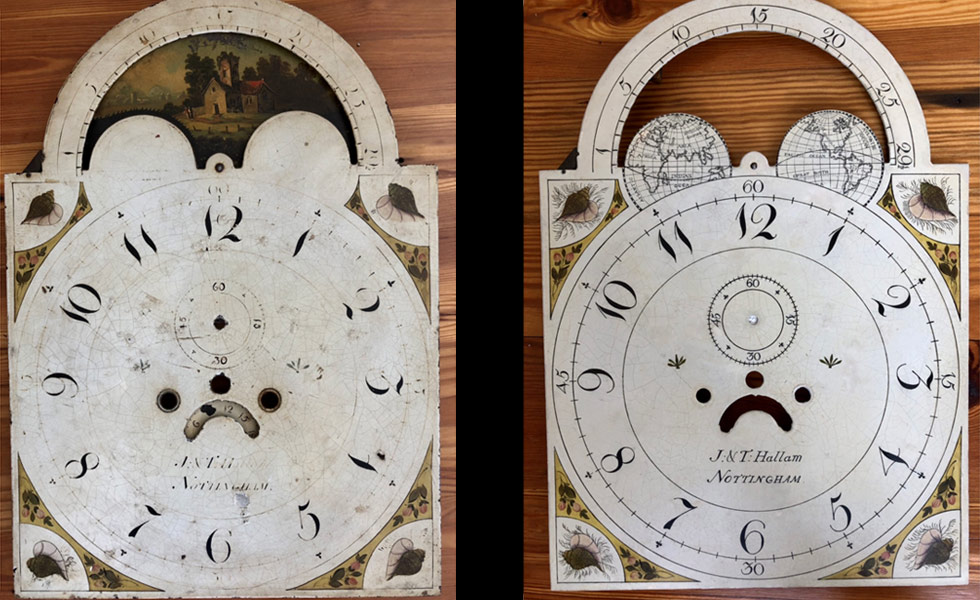 JT Hallum Painted Dial Before and After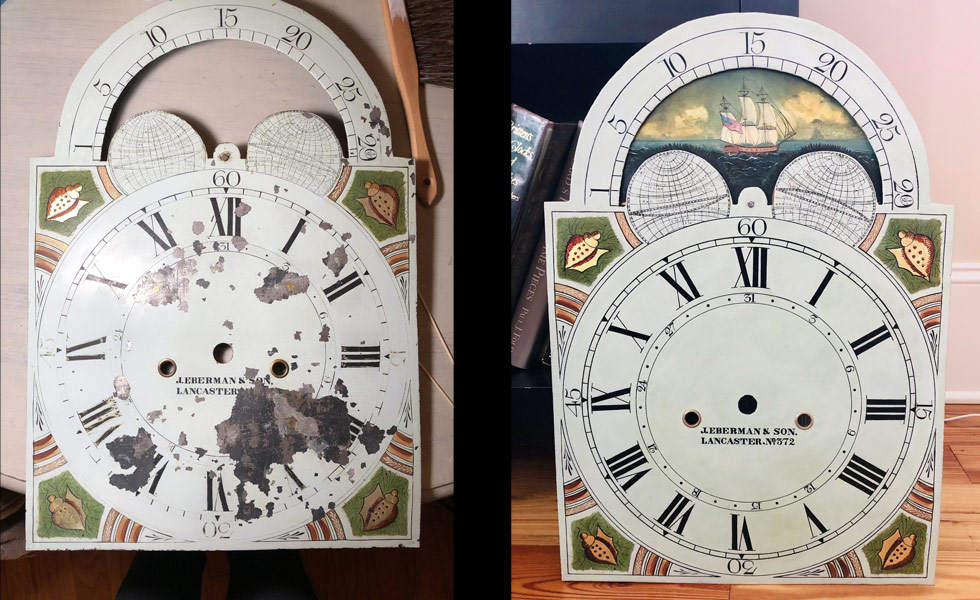 J Eberman and Son Painted Dial Before and After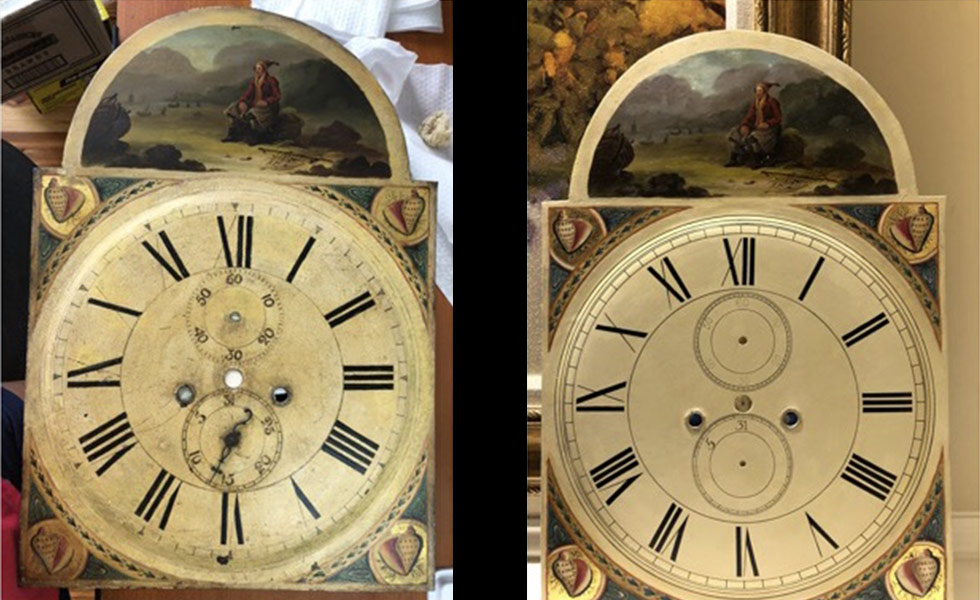 Fisherman with Shells Painted Dial Before and After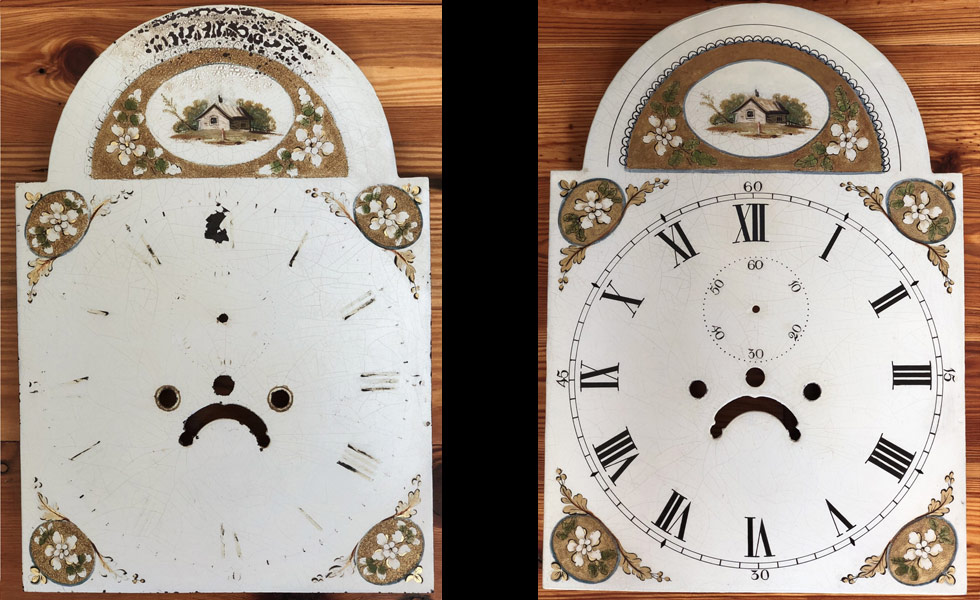 House with Gold Painted Dial Before and After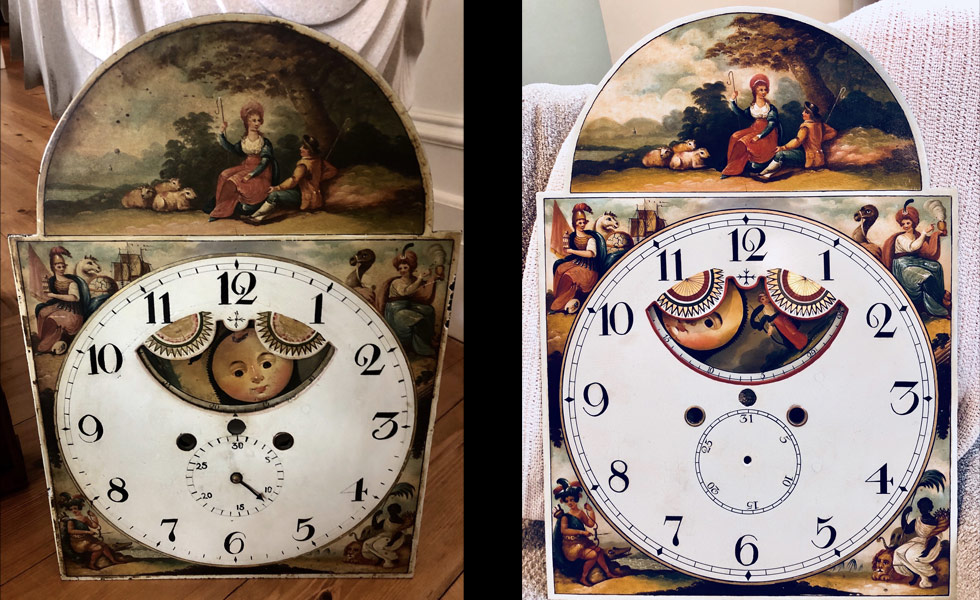 Couple with Sheep Painted Dial Before and After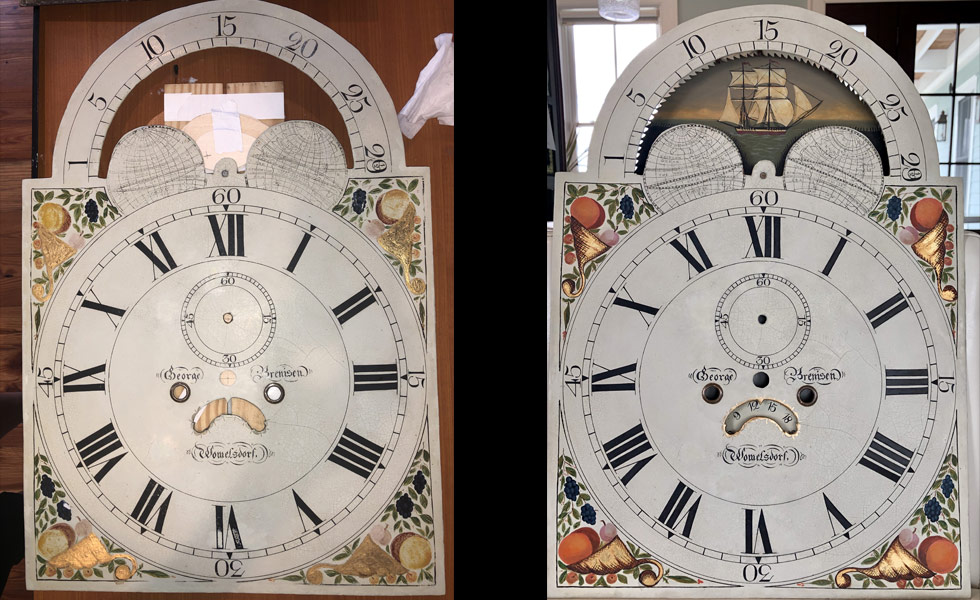 Cornucopia Painted Dial Before and After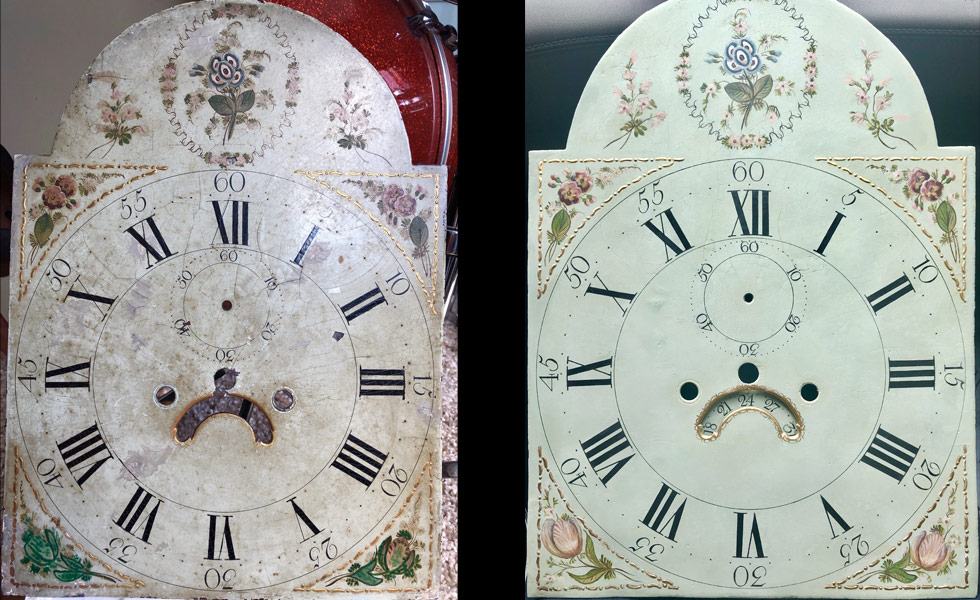 Blue Vines Painted Dial Before and After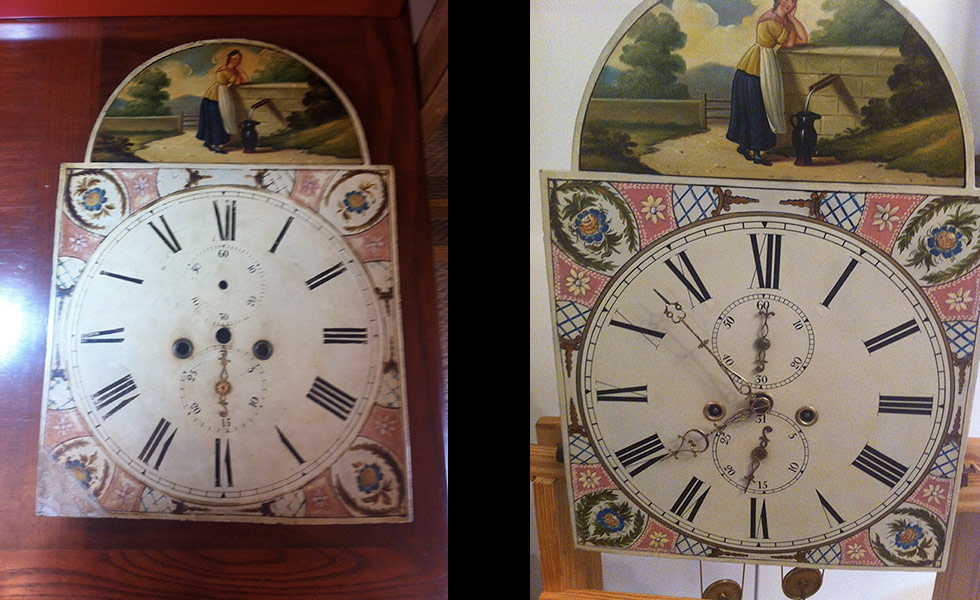 Scottish Tall Case 1830s Painted Dial Before and After
Grandfather Tall Case Painted Dials
All clock dials deteriorate over time and have their own story. Most of them accumulate dirt and have aged varnish. Your dial may have experienced more distress and damage such as smoke, water, rust and pitting or just banged up. Improper applications previously used: acrylic paint, sharpie pens and non-traditional oil paint colors. We remove all these poorly added unprofessional/novice attempts to expose the original dial art.
This entire process is performed without damaging the integrity of the dial.
Our average turn around time is 5-6 weeks for total antique clock dial restoration (not including shipping). When we return ship the dial(s) we insure 100% of the dial value.
***Please call BEFORE shipping any dial(s) to us.
We do not repaint or restore paper dials.
Additional antique clock dials we have restored:
We are currently NOT accepting any mantel or wall clocks for repair. Grandfather clocks only (Mobile in home service for Raleigh, Cary, Apex, Holly Springs and Fuquay-Varina only).
The Clocksmith
Bryan Smith
4th Generation
1531 Bower Lane
Johns Island, SC 29455
843-327-0455
Email me
Member of British Horological Institute and NAWCC since 1993